Our Team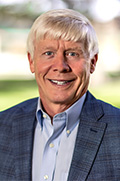 Bradley E. Dugdale
Senior Vice President, Financial Advisor, Portfolio Manager
Brad has been with D.A. Davidson since 1982. His primary areas of emphasis include research, security selection, portfolio construction and a deep understanding of the way investment management needs to be flexible and adaptive as life changes occur. With a client base that now includes the third generation of many families, he has helped guide investors through a variety of different market cycles and life events. This experience is especially useful as clients move from the accumulation to distribution phase because strategies must often be modified to meet goals as market conditions continually change. Brad is a graduate of the University of Montana and continues to be heavily involved in the community. His present and former community service includes board membership for the North Idaho College Foundation, Idaho Youth Ranch, Coeur d'Alene Chamber of Commerce, Idaho Council on Economic Education, Kootenai County Airport Advisory Board and the Coeur d'Alene Community Theatre. He has two sons and resides in Hayden Lake with his wife, Shariae.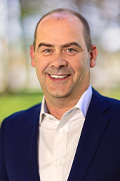 Darin Hayes, CPFA, CWS®
Senior Vice President, Financial Advisor, Portfolio Manager
Darin has been with D.A. Davidson since 2005. His primary responsibilities with the team are portfolio management, financial planning, researching and reviewing strategies, and oversight of company sponsored retirement plans such as 401(k) plans. He holds the Certified Wealth Strategist® designation which is granted to professionals, like Darin, who have demonstrated an advanced understanding of wealth management and the knowledge to work effectively for clients with more complex wealth issues. Darin is a graduate of the University of Idaho and devotes a considerable amount of time to community organizations. Present and former community service includes board membership for the Kootenai Health Foundation, EXCEL Foundation, LAM Christian Academy and the Coeur d'Alene Chamber of Commerce where he served as chairman of the board. He has one daughter and lives in Coeur d'Alene with his wife, Monique.
Daryl Geffken
Vice President, Financial Advisor
Prior to joining the Dugdale | Hayes Investment Group, Daryl was the leader of D.A. Davidson's Planning Resource Center. In that role Daryl had the privilege of leading a professional team that provided the coaching, education, tools, and support that our Financial Advisors need to grow their planning practices. His primary role within our team is to provide comprehensive planning; working with you to create a course of action that encompasses your goals, addresses your concerns and provides confidence for the path ahead. Daryl enjoys living in the Inland Northwest with his wife of 24 years and two sons (13 and 10). As a family, they enjoy skiing, biking and boating, as well as supporting their boys' various sports activities, including soccer, basketball, running and lacrosse. He holds a Ph.D. from Gonzaga University, a Masters from Multnomah Seminary and a Bachelors from University of Washington.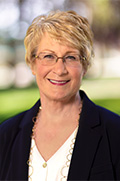 Kate Absec, FPQP™
Senior Registered Associate
Kate has been with D.A. Davidson since 1995. Her primary areas of expertise are in client communication and service. She is often the first person contacted by clients with inquiries and serves as a bridge between the advisors and clients if they are not immediately available. Kate is an expert in the technology and systems utilized for all administrative responsibilities associated with portfolio management and keeps a watchful eye on cash distributions, incoming assets, required minimum distributions, and account titling and estate settlement. Kate is accessible and is often called upon by the company to provide input when new initiatives or technology are being considered. She holds the Financial Paraplanner Qualified Professional™ designation which has an emphasis on financial planning. Kate has three daughters and lives in Kellogg with her husband, Terry.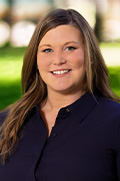 Stephanie Brunner
Client Associate
Stephanie joined the Dugdale | Hayes Investment Group and D.A. Davidson in 2020. She comes from a long line of Montanans and grew up proudly in Frenchtown, Montana. In the pursuit of her education, she found herself in Idaho, where she has lived since 2007. She graduated from North Idaho College in 2012 with an A.A.S. in Carpentry Management. Stephanie is an expert in maintaining accurate and up-to-date records to ensure that client goals and objectives are known and easily accessible. She prepares daily activity reports of all client communications, incoming and outgoing transfers of cash, securities and notable life events. These are shared and reviewed daily with team members to provide the highest service possible for clients. Outside of work, she loves all things crafts, weekends away with friends and family, lake time, and adventuring with her husband, Matt, and their spirited German Shepherd, Nizzy.